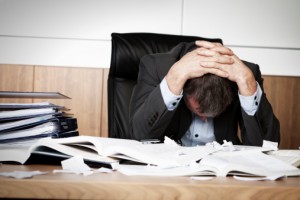 When the economic downturn took hold in 2009, companies considered managed services as a way to cut and contain costs, but many of them didn't want to give up control, so they looked to other technology solutions for savings and efficiencies. As a result, the use of managed services grew very slowly.
However, the IT landscape has changed dramatically in recent years, prompting many businesses to reconsider the managed services option. Today, managed services aren't viewed as just a cost-cutting measure; they are a practical way to build greater value in your IT organization.
How Did it All Get so Complicated?
Nowadays, smartphones, tablets, and other mobile computing devices are the devices of choice for work, and of those, a significant number are personal devices, not issued by the business. According to a June 2014 Gartner survey of 4,300 consumers, 40% of respondents use a personal smartphone, desktop, or laptop daily for work purposes. Only 25% of respondents said they were required to use a personal device. Of the remaining 75%, half said they used their own device without telling their employer.
Even when employers do know about and sanction the use of personal devices, the diversity of operating systems, applications, and modes of access has dramatically increased the complexity of IT management. Many IT shops now support not only the company's applications, but also enabling use of consumer-oriented services such as Dropbox and Skype. Then, while opening up access and increasing support, IT must still maintain a secure environment.
Despite the complexity of these daily functions, the IT department is additionally tasked with implementing new online services or other solutions (e.g., cloud or big data solutions) when a business opportunity arises. Doing so typically requires a steep learning curve and a lot of trial and error. Taking too long to get a service or solution implemented can mean a missed opportunity and therefore missed revenue. Today, time to market is paramount to businesses gaining and retaining a competitive edge in the global marketplace.
Meeting the Challenges
An increasing number of companies are now using managed services to help meet the challenges presented by the changing IT landscape. The results of CompTIA's "Third Annual Trends in Managed Services" study revealed that about a third of the companies represented in the study use managed services. CompTIA reported that most of those companies are using managed services alongside their internal IT department in a hybrid fashion rather than as a wholesale replacement.
The number of businesses using managed services is sure to grow as more companies become aware of the advantages that managed services can offer in the new IT environment. Managed services providers can:
Provide the expertise and resources needed to implement new online services or other solutions in a timely fashion, enabling companies to maximize business opportunities.
Provide the expertise and resources to deal with implementing systems that let employees safely and responsibly use their personal mobile devices and consumer-based cloud services and web applications.
Manage and maintain systems — such as Oracle databases and Oracle applications such as Business Intelligence, Identity Management, and E-Business Suite — that are essential for business but consume vast amounts of IT administrators' time and resources.
The true value of IT staff members lies in their knowledge of the business itself. By freeing up their time, the business will see greater focus on, and progress with, critical business initiatives.
Not Just a Help Desk Anymore
Managed services providers have come a long way from their roots of providing Help desk services. Arisant Managed Services provides highly skilled experts with deep experience in all aspects of infrastructure management. Thus, the services we provide are:
Proactive, not reactive — We go beyond the traditional approach of monitoring application services and applying a reactive fix when there's a problem. Besides monitoring and managing your databases and middleware applications, we provide infrastructure support for storage, servers, operating systems, and backup systems.
Best-practice driven — We apply best practices so that we not only manage effectively but also enhance the performance of your applications and systems, helping you get the most out of your IT investment.
The benefits you'll see include cost savings, secure systems and applications, reliable updating, quick resolution of issues, and compliance with applicable company, industry, and government standards and regulations. Plus, your IT staff members will be able to spend their valuable time where you need it most — on YOUR business!
Arisant Managed Services is a partner for optimizing your business.