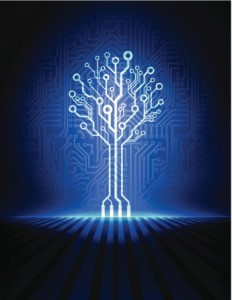 Kajeet, a U.S. wireless service provider dedicated to kids and education, is growing alongside the children it has served for nearly a decade. But this growth is bringing challenges — especially in managing the critical Oracle databases that the company and its customers rely on 24/7. Kajeet needs dedicated experts who have deep knowledge of not only its Oracle systems but also its business.
An expanding enterprise
Kajeet's business has been expanding rapidly since the company's inception. It all started when three fathers decided to design safe —yet fun — cell phone service for kids and their parents. Later, they designed an offering to provide safe Internet access for students, Kajeet SmartSpot. This portable device lets school districts provide safe, off-campus mobile broadband service for students who don't have Internet access at home.
Kajeet also branched out into offering network infrastructure and related services when it acquired Airlink Mobile. Through the addition, Kajeet created a new division, Arterra Mobility, which provides Mobile Virtual Network Enablement (MVNE) services to clients so that they can operate as mobile or virtual carriers in the wireless telecommunications market.
A pressing problem
During the creation of Arterra Mobility, a pressing problem arose: Kajeet needed to integrate two sets of databases as soon as possible. However, Kajeet doubted that its hosting provider at the time could perform the integration. Whenever Kajeet had contacted the hosting provider for help, it was quite evident that the provider knew little about Kajeet's business and made no effort to learn.
"We were just one of many, many companies that they were hosting," explains David Pinto, the vice president of engineering at Kajeet. "Every time we needed help, it would be like starting from scratch. We would have to answer questions such as 'What do you do?' and 'Where is your service area?' every time." As a result, every job, fix, and maintenance procedure was time-consuming and done in isolation.
Kajeet also knew that it lacked the resources to perform the database integration in-house. Rather than recruiting, hiring, and managing staff internally, Kajeet decided that hiring Arisant was a better use of capital.
The Arisant difference
Within months of hiring Arisant as its managed services provider, Kajeet had a fast, reliable, security-focused Oracle infrastructure to manage all of its business ventures.
Oracle database servers are the heart of the infrastructure. They're integrated with the company's systems (e.g., application servers, portals, websites) and operations (e.g., billing). Arisant continually monitors and reports on those systems and operations, which translates into a reliable and stable business.
"The monitoring of operations, hardware, software, and everything else is extremely tight," notes David. "Nothing is slipping through the cracks. Everything gets caught and handled. This is what I like about Arisant. I can rely on their services."
"Besides knowing our systems, they know our business and the relationships we have with clients, vendors, and others we interact with on a daily basis," says David. Because Arisant knows Kajeet's business so well, it proactively makes suggestions to address upcoming technology changes (e.g., Oracle updates) and business challenges (e.g., the predicted growth spurt in the SmartSpot solution).
Beyond the basics
Setting up, managing, and monitoring Kajeet's Oracle infrastructure are only some of the services that Arisant provides. "Arisant is helping us with areas that I didn't expect help with, such as the hardware in our operations," notes David. For example, Arisant has been helping Kajeet with a storage device. "It's not related to Oracle," explains David, "it's just a storage device. However, we found out that the guys at Arisant know this device better than the hosting company, so every time we need anything done with that storage device, we ask Arisant to do it. It's unusual. Normally, you don't see that."
Arisant is also helping Kajeet migrate operations to Amazon Web Services. "Extending those operations to the cloud will provide a level of redundancy, reliability, and stability that would otherwise be very hard to achieve with just the standard hosting of the operations," says David. It's an exciting move for both Kajeet and its clients.
A complete vote of confidence
For Kajeet, having a trusted managed services provider as a true partner has resulted in:
An Oracle infrastructure that is fast, reliable, and secure.
Better business decisions. Streamlined processes have led to better and faster reporting, which is used to make more efficient and effective business decisions.
Fewer lost business opportunities due to superior decision support.
Higher productivity in operations and business development.
Lower costs. There's less equipment to purchase and maintain, as well as lower labor costs.
These results, coupled with outstanding customer service, have earned Arisant Kajeet's complete confidence. Kajeet has learned that it can count on Arisant for almost any service it needs. "Even if Arisant decided to expand its business into catering, I'd buy food from them," jokes David.